Network
Local Area Network (LAN) is the foundation and backbone of your internal network. The LAN is the cornerstone on which the rest of the network is built.
This includes high quality network components such as switches, routers, WiFi access points, and the wiring plant.
Wide Area Network (WAN) is your gateway to the world and the way into your LAN from abroad. A good service provider and solid security is key to ensure you're covered with speed and security.
Servers, Desktops & Laptops
Mind's Eye is proud to be a: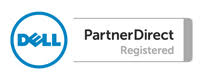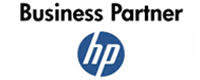 We offer the best products from any manufacturer that offers solutions to fit your needs.
E-MAIL
Helping establish your corporate identity on the Internet, we can register your domain(s), manage name servers, and manage DNS.
Your domains are intellectual property and we help you to protect them as such.
Whether you want to host your own post office or put everything in the cloud, we can help you get there.
We will explain the pros and cons of both solutions and give you the knowledge you need to make an informed business decision that fits your company's needs.

Security
A solid security plan is needed more than ever before.
This begins with the point where your network meets the world – your firewall.
Having a good firewall in place will prevent intrusions from anyone looking to gain illegal access to your company's secured information and will also provide you with secure remote access to your network from anywhere in the world.
In the past, a firewall was all that was needed to ensure a secure network, however, you now face the risk of intrusions from inside your own network.
Anyone in your network who unknowingly visits malware-infected websites can infect unprotected workstations, putting your whole network at risk.

Remote Access
Need the flexibility to work from home or while traveling?
A well-built firewall will give you the option to securely connect to your network from anywhere in the world.
So the next time you're snowed in at home, face an emergency that keeps you from the office, or just want to do your work while sitting under a palm tree sipping from a coconut you can rest assure that you'll have secure access to your data.

Business Continuity
A robust business plan includes protection against those unforeseen and unexpected business interruptions.
We'll help you plan for everything from your day-to-day data protection, backup, and recovery to complete disaster recovery plans.