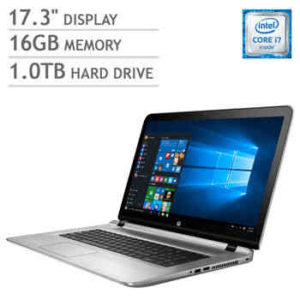 This time of year I always get asked for recommendations on a good computer for a high school or college bound student. Let me explain what this means to me.
Most manufacturers have two lines of computers – enterprise/corporate lines and consumer lines. Everything we sell at Mind's Eye is enterprise-grade quality equipment. This means that it is designed for, and has the components to be powered on most of the time and used during a typical work day for many years. Well you say, that's how most computers are used these days – enterprise or consumer. Well yes that's true, but a consumer grade piece of equipment used this way, will perform fine in the beginning and then over time will begin to show wear as the heavier-than-designed-for work load take it's toll. The enterprise computer can stand up to this kind of use because it was designed for it – better quality components, better quality circuit boards, better cooling, etc.
The conundrum for me – being a father of college graduates and knowing how expensive it all is – is knowing that cost will be the main (and sometimes only) factor in everyone's decision when choosing equipment. It's difficult to recommend, or even price out for you, a corporate level solution because the cost is going to be higher when comparing it to a box store computer with the same specs. Again, I can explain the real differences but to most of us, the consumer grade computer is still a new computer and it's cheaper! By the way, all box stores only sell consumer grade equipment.
So with all of that explained, I do have a solid recommendation for you. Through September 25, 2016, Costco has a good deal going on. It's a HP Envy 17t laptop. It's got a very large screen, an Intel i7 processor, 16 GB of RAM, and 1TB of disk space. It also has Bang & Olufsen audio so they can listen to music in hi-fi! Everything a teenage student is looking for. And the price isn't going to break your bank account.
I don't work for Costco and I would love to sell you a laptop, but this is the next best thing I can do for you. I can also tell you that you're going to miss your kid, too, but it sure is fun now that the house is empty! Good luck and let me know how it goes.
Here's the link to the sale: Costco HP Laptop Sale
And a smaller laptop option: Costco HP Laptop -13.3in screen